Modius SLIM
- Try Modius SLIM for 45 days, risk free. 
- Love Modius SLIM or get your money back!
£499.00
Thousands of users in 80+ countries
have started their Modius SLIM journey
571,286
Sessions Completed
25,772 lbs
Total Weight Loss
47.59 lbs
Top 100 Avg Weight Loss
10.37 lbs
Avg Weight Loss (All)*
10.22 lbs
Avg Weight Loss (Female)*
10.6 lbs
Avg Weight Loss (Male)*
* Based on data from 1,668 users who self-reported 5 or more weight entries and lost weight. They represent approximately 72% of all users who reported 5 or more weight entries.
Use Modius with confidence
Research Papers
The non-invasive neurostimulation that Modius has evolved from is based on over 50 years of academic research.
Medical Device Standards
Modius complies with ISO 13485:2016 medical device quality management system.
Our Team
Our talented and qualified team are headed up by CEO and founder Dr. Jason McKeown who is a Doctor, Neurologist and Visiting Scholar at the University of California, San Diego.
Thousands of Users
With 10,000 customers already using Modius SLIM and almost 600,000 sessions completed you can be sure you won't be alone as you embark on your own Modius journey.
Our success stories
Denise - 40 years old
Since May 2018 I have lost 65lbs.
I was at my heaviest and was not feeling great about myself and more importantly, my health was suffering.
Now that I have lost the weight, I feel amazing and more confident. My health is normal, no more high blood pressure.
Honestly, I hated who I had become before losing the weight. I can now move more freely and with ease. I look and feel better. I feel like I am in my late 20's again.
It did help me lose fat, while keeping muscle.
Stephen - 43 years old
Since May 2018 I have lost 44lbs.
I had been trying to lose weight for some time and had been trying to watch what I was eating and was seeing a personal trainer at the gym a few times a week. Initially I did lose weight but after a while it just plateaued and I wasn't losing anymore.
Modius absolutely made it easier. I have also noticed I am not nearly as hungry as I was previously. Being a chef you are constantly around food and it's very tempting to constantly graze but I don't do this anymore. Also, I find it easier to not snack when I get home.
Bree - 45 years old
I actively started trying to lose weight in March when I weighted in at 252 lbs and wanted to dramatically improve my health.
Modius was the game changer for me which made it easier to stay on track as I didn't return to emotional eating.
I added Modius into my weight loss journey in January 2018 and found that it really helped me to avoid over-eating and reducing my sugar and carb cravings.
By December, I had lost 70lbs through a combination of Modius plus an improved diet and more exercise.
Meeting with the UK Prime Minster
This year Neurovalens was delighted to be have invited to 10 Downing Street to speak with the UK Prime Minister as part of London Tech Week 2020. There we had the opportunity to showcase our Modius range of devices including or newest product - Modius Sleep.
Innovative Design
Modius SLIM was designed for your comfort and convenience.
Once your session has started our pulse will stimulate the nerve behind your ear. This can feel like a soft tingle on the skin which can often go unnoticed.
Use Modius SLIM with your
smartphone or tablet
The Modius app allows you to control your headset levels, log your weight, track your progress and stay motivated with 24/7 access to the Modius Life community.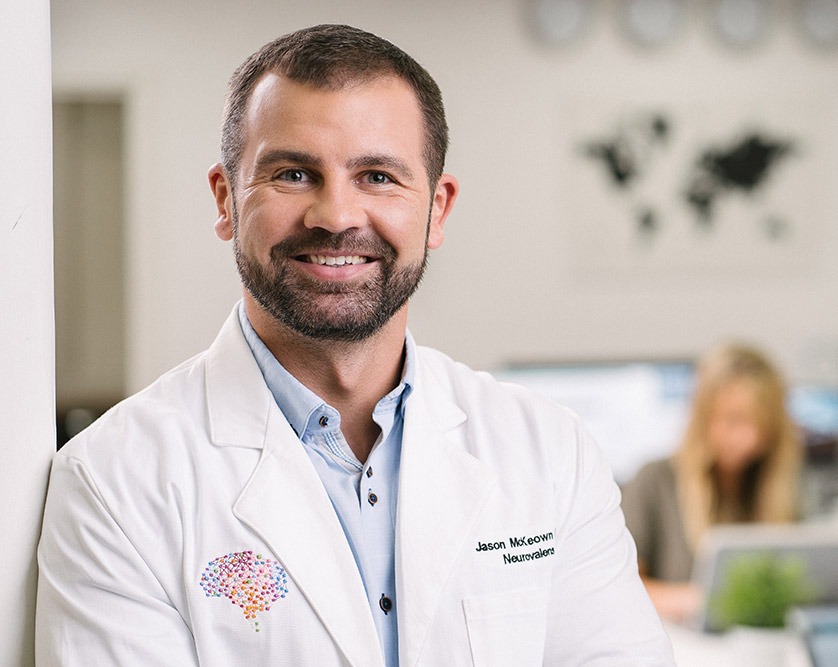 The Doctor
Behind Modius
Dr Jason McKeown combined his passion for improving people's lives, neurology and technology to create Modius.
"Together, science and technology have tremendous potential to improve the lives of millions of people across the world"
People Modius
Modius worked me through a weight loss plateau that no other system could break through in three years of trying. In one hundred days I lost 15.4 pounds. I lost all cravings and felt full eating smaller portions of food. I am a happy user of Modius.
Lawrence
Modius really kickstarted my weightloss! It significantly reduced my food and wine cravings and when I do eat I find I'm full after only about 1/2 my normal amount of food. I was amazed when I lost 10lbs in the first few weeks using Modius AND I have kept it off for over 2 months by continuing to use Modius, eating healthy, and moderately exercising. Modius has also improved the quality of my sleep when I've used it in the evenings. I'm so pleased to have found Modius and only wish I'd found it sooner!
Kim
Easiest weight loss ever! The gadget is user friendly, the app is straightforward. I am enjoying sitting still for an hour a day and am losing weight steadily without feeling hungry or obsessing about food all the time.
Anonymous
Been using the modius for little over 2 months, it's helped me a great deal, I was addicted to sugar all day I would be munching on biscuits, cake ect. I have now cut all my sugar intake completely out.. I've lost a dress size. It's slowly but surely coming off, and that's fine with me because I know it will stay off.. I've also halved my food intake also. So I'm eating in big meal a day. Then myb a sandwich if I'm hungry later which is rarely.. So thumbs up!
Angela
Modus has been amazing for me. I have lost 17kg in 9 months. it acts like a sprinkler system on your appetite and cravings enabling you to make healthier choices. I sleep better, am more motivated to face the day and aim to continue to lose 30kg overall. totally confidant i will achieve this with the help of Modius. The online chat room is really helpful too. first class product and worth every penny. Highly recommend Modius!
Anonymous